What is MyAccount Plus?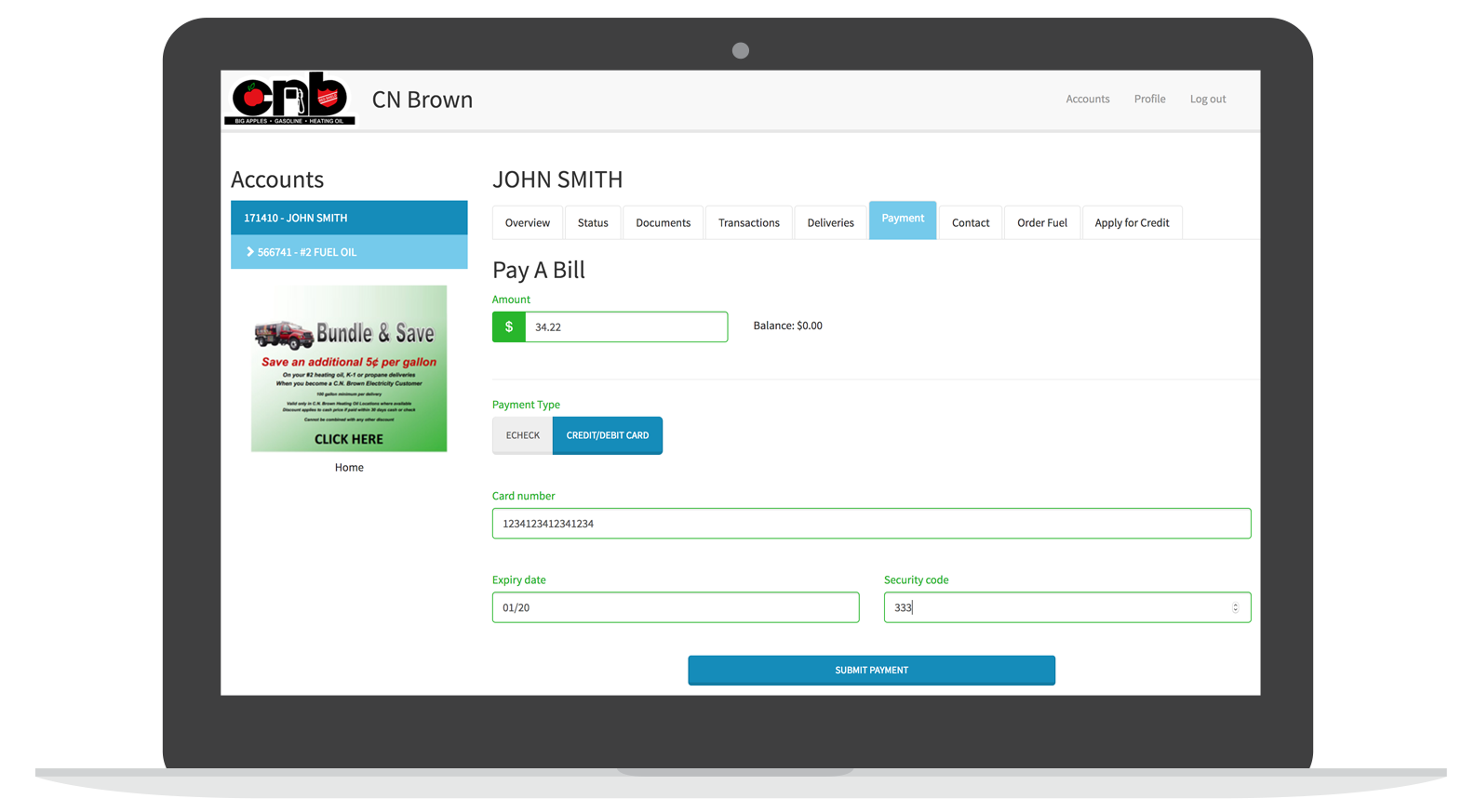 MyAccount Plus is an online payment site for your customers, plus a whole lot more. It is really a customer relationship management solution that helps you attract and retain customers.
Your customers use MyAcccount Plus to see their account information, make payments, order fuel, request services, or quickly contact you. It boosts your reputation by providing a convenient and professional presence for your business.
It makes customer service and marketing more efficient and more powerful, providing you and your customers with the tools to communicate effectively and conveniently.
Customers want to deal with you online, and MyAccount Plus gets you there.